Trees for Troops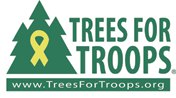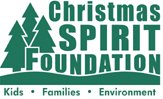 Wisconsin Christmas tree growers are donating real Christmas trees as part of the nationwide Trees for Troops program, sponsored by the Wisconsin Christmas Tree Producers Association, the Christmas SPIRIT Foundation and FedEx Corp.
Each year, Trees for Troops collects 15,000 to 17,000 Real Christmas Trees from 27 states and delivers them to military families across the United States, as well as to soldiers serving overseas.
The Trees for Troops program was launched in 2005, and with the help of FedEx Corp., delivered more than 4,300 Christmas Trees to five U.S. military bases, as well as an overseas shipment to the Middle East that year. In 2006, the program expanded to deliver more than 11,000 trees to 25 bases, and in 2007, 16,846 trees were delivered to 37 bases plus National Guard families in CA, IL, NY, TN.
The collection and delivery of trees will take place from the end of November through December. Consumers may make contributions to the Christmas SPIRIT Foundation at www.ChristmasSPIRITFoundation.org.
Christmas Spirit Foundation - based in Chesterfield, Mo, is a not-for-profit foundation that advances the Christmas spirit for children, families and the environment. Trees for Troops is just one of its projects.
National Christmas Tree Association (NCTA)- is the professional organization representing nearly 5,000 farms and retailers engaged in growing and selling Real Christmas Trees to consumers. For more information, go to www.realchristmastrees.org.