Trees for Troops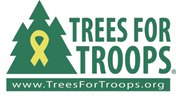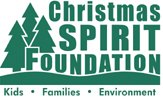 Wisconsin Christmas tree growers are donating real Christmas trees as part of the nationwide Trees for Troops® program, sponsored by the Wisconsin Christmas Tree Producers Association, the Christmas SPIRIT Foundation and FedEx Freight.
277,001 fresh, farm-grown Christmas Trees have been donated to troops and military families in the United States and overseas through Trees for Troops®, since the program started in 2005. Thousands of trees are donated by American farm families and the public, and FedEx Freight delivers these trees to a range of 60 to 80 military bases, across five branches of service in the U.S. and overseas. FedEx has logged more than a million miles for the Trees for Troops® program.
By the Numbers
Final numbers for 2021: 14,736 total trees, picked up from 56 locations and delivered to 77 different bases. For 2022, we are estimating 15,300 total trees picked up from 54 locations and given to 84 total bases.
Trees are donated by individual farms and lots, the collective efforts of state and regional Christmas Tree associations, local sponsoring groups, and the customers of participating locations. Hundreds of donors and volunteers participate each year to make Trees for Troops® happen.
Consumers may make contributions to the Christmas SPIRIT Foundation at www.ChristmasSPIRITFoundation.org.
Christmas Spirit Foundation - based in St. Louis, Mo, is a not-for-profit foundation that advances the Christmas spirit for children, families, and the environment. Trees for Troops® is just one of its projects.